The Daymark is a unique structure built between Kingswear and Brixham just a mile off the South Devon coast path. It sits right on a rolling hill running down to the cliff edge. It can be accessed by brownstone car park at grid ref SX904510.
The daymark is probably my favourite structure due to its simplicity yet striking architecture which was created for such a simple purpose to be spotted far from sea. You would think it's from an old mine stack when you see it.
The daymark was built in 1864 by the Dartmouth harbour commissions as a way to identify the entrance to the busy Dart estuary, it stands at 80ft tall and has stunning views across the South Hams coast line including Brixham, Torbay, Dartmouth, Slapton and Start point.
Good for: Seascapes across the South Hams, astronomy photography with the daymark due to low light pollution across the sea although watch out for Start Point lighthouse, the field the Daymark is also full of crop most of the year so daytime photography is also a worthwhile visit as well as anytime around the golden hour, portraiture would also be an option..
If your also interested head further down the lane to see some old ww2 battery emplacements and better views across the bay..
Difficulty: 5 min easy walk from brownstone car park just up from coleton fishacre along a tarmaced lane to the field the Daymark lies in, easy roads to the car park approx 25 min drive from Newton abbot and 20 min from Torquay.
Location: The daymark lies just above Kingswear you basically need to head towards Kingswear and follow the signs and directions to coleton fishacre, which should ask you to bear left from the main road on a long downward hill turning left next to a house on your lefthand side, then follow the road up a hill around a few corners drive past the turning for coleton fishacre and approx 300m further up the road there is a small off road tarmac car park, park here and follow the lane on the right hand side of the car park down to the daymark
It would be best to visit on a calm day as it can get quite windy at the daymark due to it exposed location. Have fun and enjoy.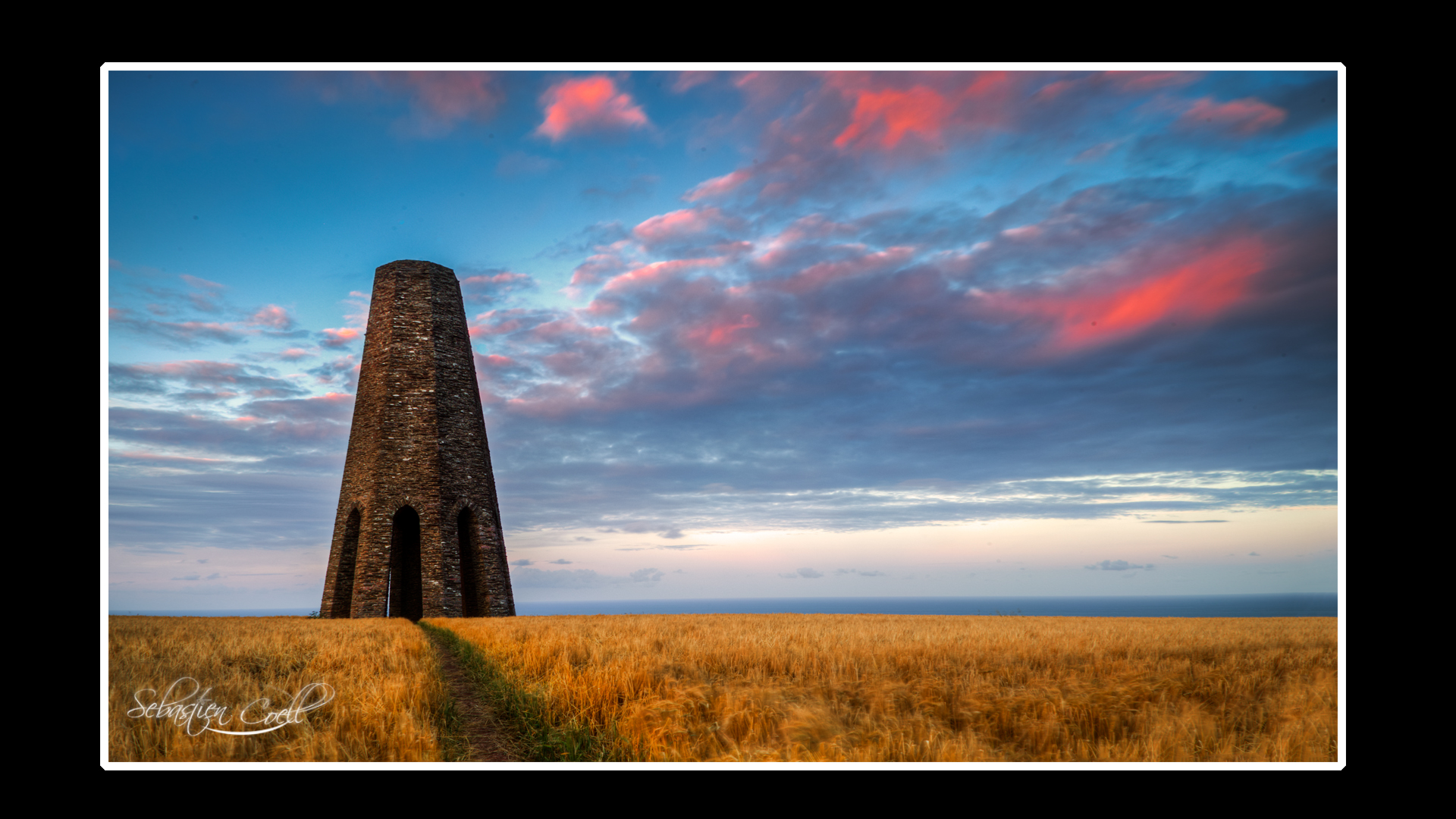 If you would like to see more of my Photography check out www.scoellphotography.com
Thanks. Seb